Mar 19 2018
UK Hails Win Over Tax-Avoidance
Scheme
HM Revenue and Customs, the UK tax agency, has lauded a ruling in its favor secured before the courts that will save the UK exchequer tens of millions of pounds in related tax-avoidance cases.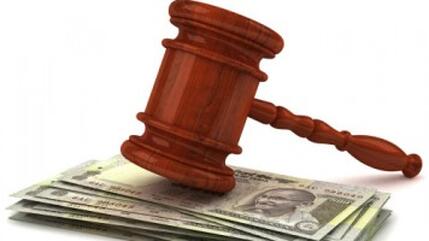 The Upper Tribunal upheld an earlier ruling against Cyclops Electronics and Graceland Fixing on appeal, concerning a tax avoidance scheme used by the companies and also employed by over a hundred other businesses.
The businesses used loan notes – a financial instrument that creates or acknowledges indebtedness – to pay company directors' bonuses in an attempt to get around paying tax and National Insurance (the UK's social security levy) on their awards. Specially created companies issued loan notes in GBP10 denominations which matched the bonus amount exactly. Special conditions were included to dodge the tax and National Insurance due when the loan notes were given to the director, HMRC said. The agency said the scheme was designed to take advantage of legislation that provides tax relief for genuine commercial transactions, which has now been amended to prevent any further attempts to exploit the rules.
The scheme was devised to work around the anti-avoidance legislation introduced to the employment income share schemes legislation at Part 7 Income Tax (Earnings and Pensions) Act 2003 by Schedule 22 of the 2003 Finance Act. The legislation has been amended to prevent any further attempts exploit the rules.
Penny Ciniewicz, HMRC's Director General for the Customer Compliance Group, said: "We cannot allow tax avoidance schemes like these to deprive the UK of vital revenue. The honest majority of people who pay their taxes shouldn't have to carry the burden of paying for the public services we need."
The agency pointed out that, over the last two years, HMRC has won nine out of every ten avoidance cases taken to court, with many more settling before reaching that stage.
The win over Cyclops Electronics, a supplier of electrical components, and Graceland Fixing, a building company, was worth GBP350,000 (USD489,000), with GBP55.2m in related cases.
Archives →
Contacts:
Representative Office in London.
Suite 2,23-24 Great James Street London,WC1N 3ES
England
Phone: +447812524249
Hours: Mon-Fri 09:00 to 18:00
close
Write a letter to IBFS (English)